Gen Care Services is a CAT 2nd Level Reseller.
We prefer to supply Caterpillar brand gensets because of their build quality and reliability. However, we understand that not all customers have the budget available to purchase a Tier 1 genset and so we're able to also supply genset brands that are more cost effective while still offering a high level of features and reliability.
No matter what size industrial generator set you require, call us for a competitive quote. Generator Set output ratings from 10kVA to 10,000kVA (using multiple large sets). Application examples include hospitals, data centres, commercial buildings, universities, factories, mine sites and defence facilities.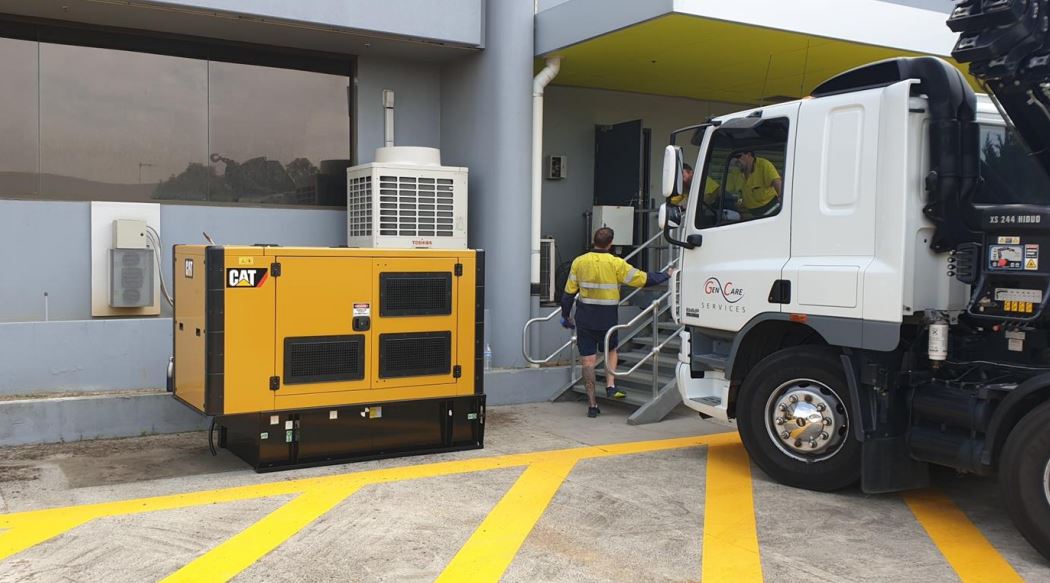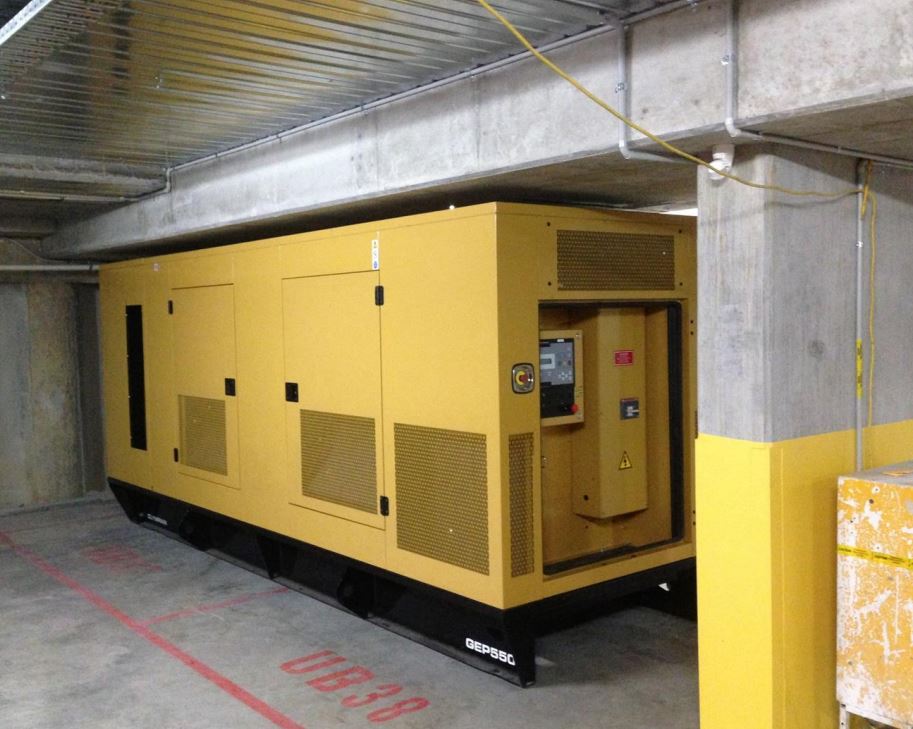 EXTENDED GENSET SKID-BASE DIESEL TANKS
Gen Care Services are regularly asked to increase a genset's standard fuel tank to allow for additional hours of operation before re-fuelling.

Depending on the size of the genset, certain customers might prefer to have a run-time of 24 hours for critical applications.
You can speak to our Sales Team who can calculate the size of the fuel tank required for your application and offer the best advice.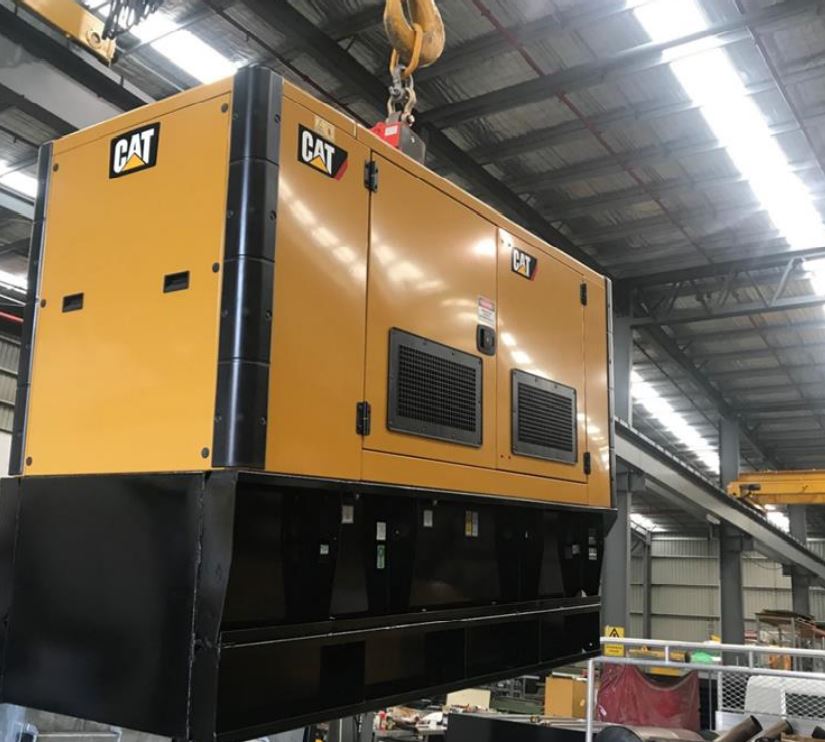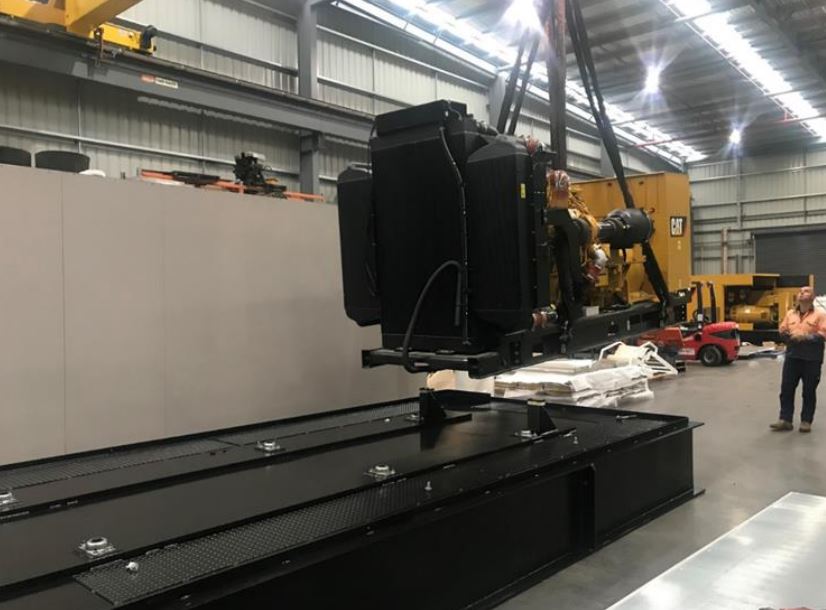 REMOTE BULK DIESEL TANKS INCLUDING UNDERGOUND INSTALLATIONS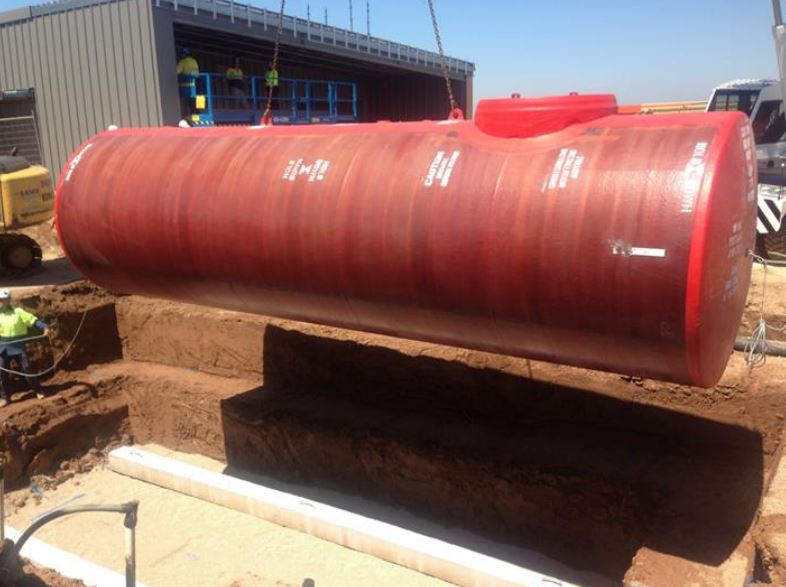 FUEL TANK FABRICATION TO AS1940
Remote Bulk Diesel Tanks are offered in generator set applications when particularly long hours of genset run-time is necessary.
Gen Care Services can offer customers commercial Bulk Diesel Tanks to be installed alongside or nearby to a generator set, or we can fabricate our own, in-house manufactured Diesel Tanks to suit difficult locations or non-standard tank capacities and/or dimensions.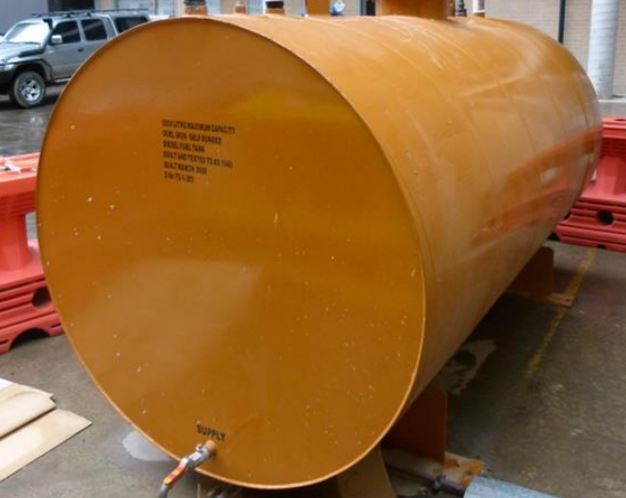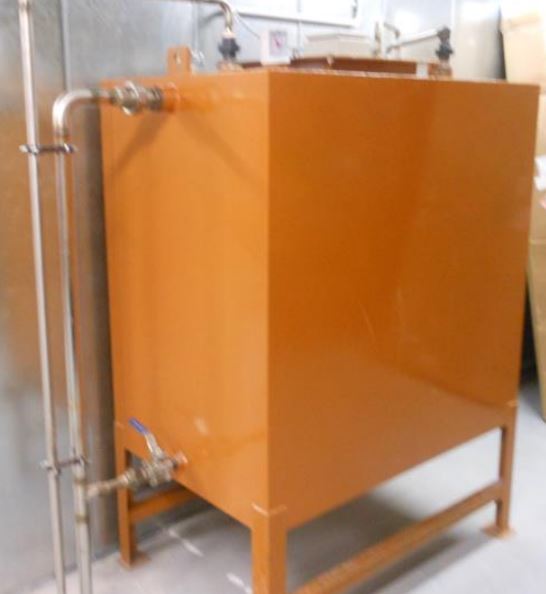 The heart of any generator set system is the battery(s), be it for engine starting or for control systems. Gen Care appreciates the critical nature of battery systems, and as such, has supply agreements with major battery manufacturers/suppliers.
Not only that, we support a local battery charger manufacturer with a proven record of reliability. Coupled with our own stockholding of critical components, we can assure customers of minimum equipment downtime if a failure should occur.
Our electricians can fit new control panels or modify existing units for simple installations, right up to PLC based systems that can manage the power requirements of a large commercial building.
A new control panel at a defence site replaced a system that was out of date and had become unreliable. In this application, a Programmable Logic Controller (PLC) controls the generator set and the Main Switchboard along with 25 Transfer Switches.
New controls, including a PLC, graphic display screen and Woodward Engine Generator Control Package were installed to control the power to a 38-story Melbourne landmark building in Exhibition Street.
The picture below shows a control panel at a commercial building in Melbourne. The original panel was modified with two new Woodward brand controllers to provide total control and power-sharing.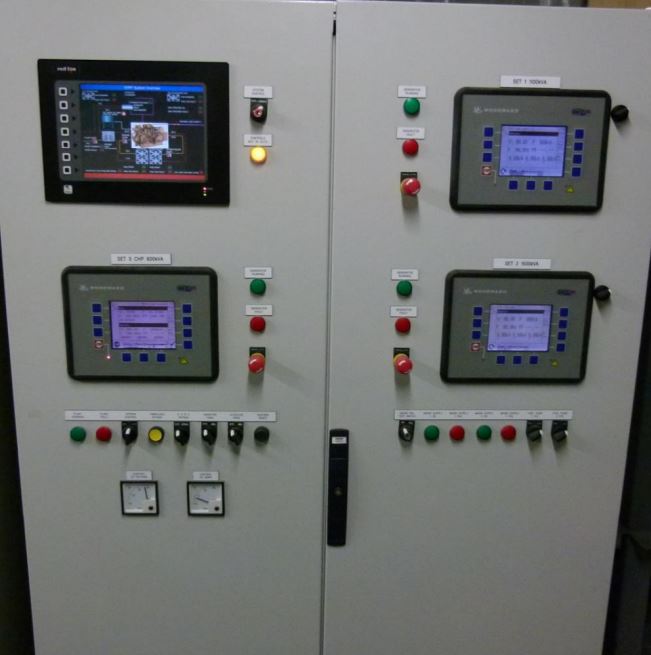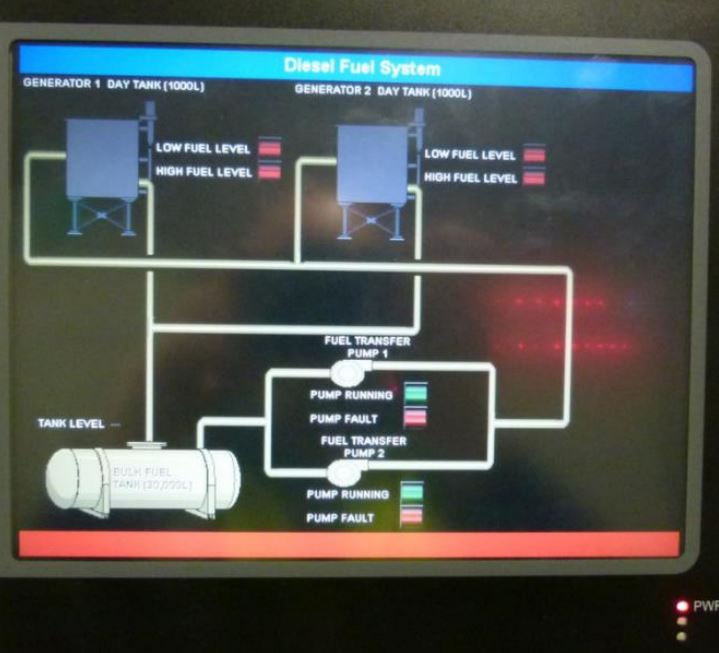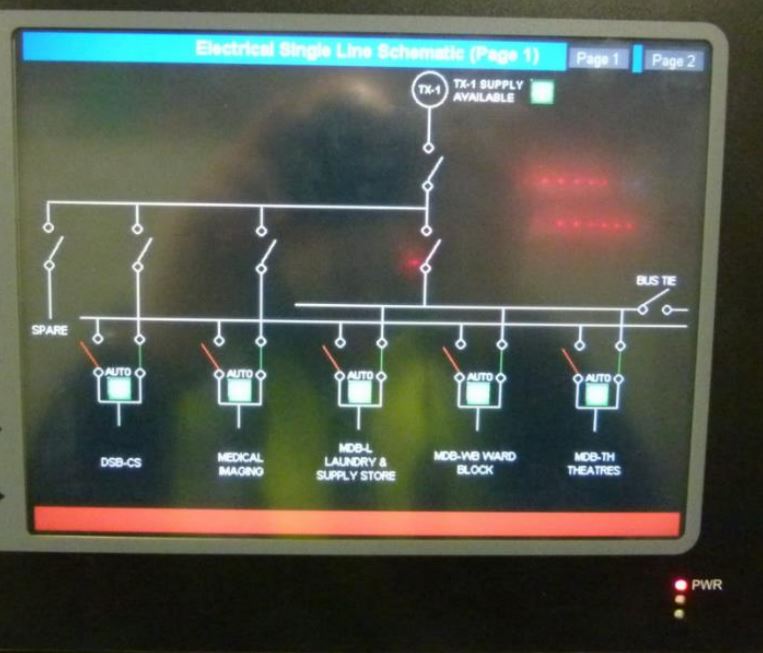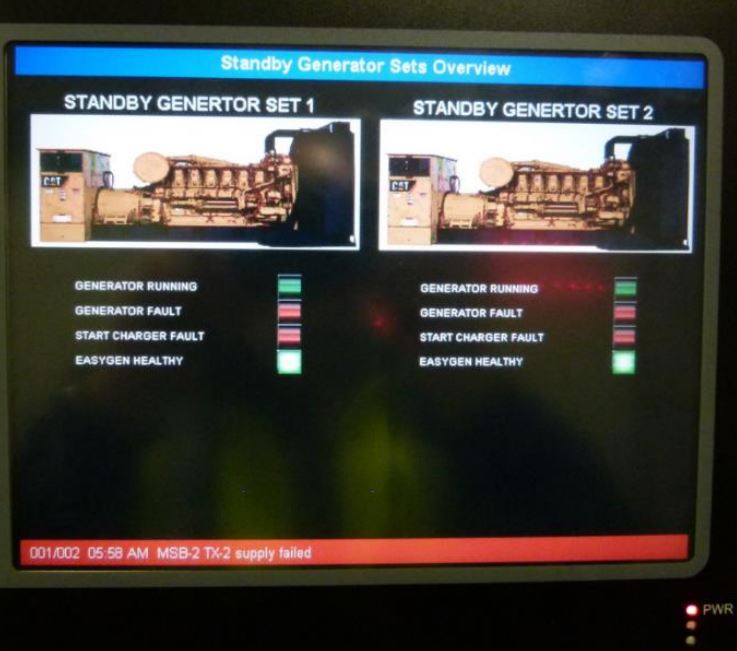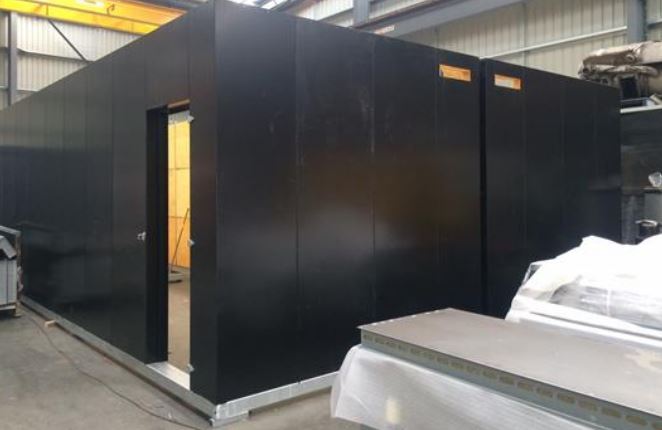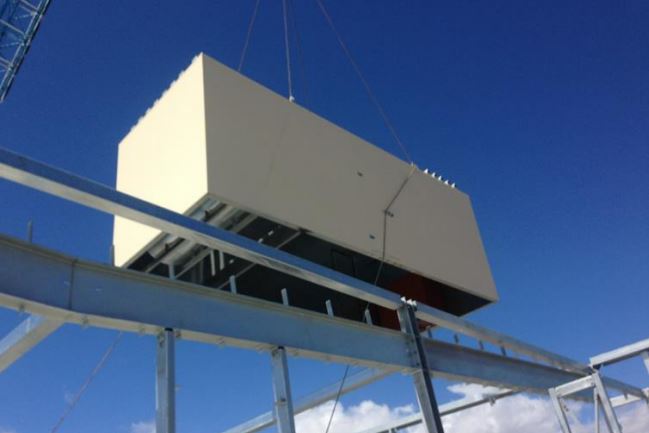 ACOUSTIC PLANTROOM ACCESS DOORS